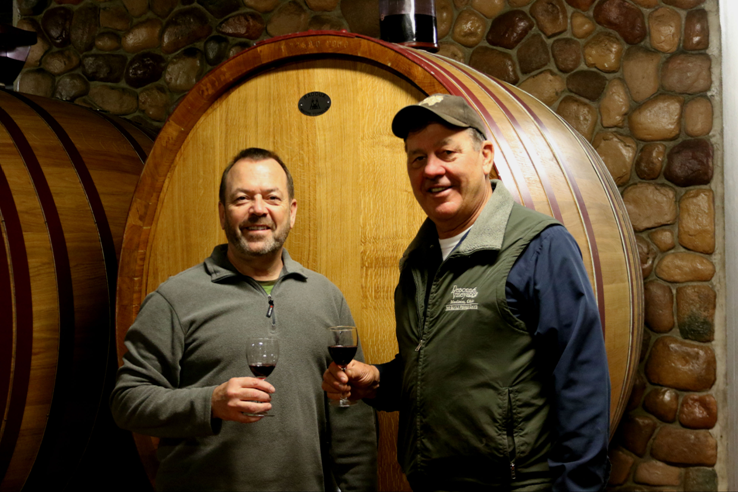 Debonné Vineyards would like to announce a momentous passing-of-the-torch that is occurring as our harvest season concludes. Our revered & accomplished Head Winemaker, Michael Harris, will be stepping in to an Emeritus Consulting role for us as he [semi-] retires. Michael's protégé, Assistant Winemaker Mike Koller, will assume the role of Head Winemaker moving forward.
Michael was Assistant Winemaker at Newport Vineyards in Rhode Island before joining the Debonné team in 2016. His post-graduate education includes the Enology program at UC Davis.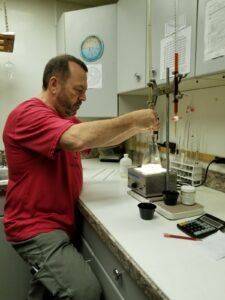 We are grateful for Michael's dedication to winemaking at Debonné and his contribution to our wine programs. Michael elevated our white wines with prestigious awards for Unoaked Chardonnay and Pinot Grigio. He continued the success of our Ice Wines, winning top awards with our Vidal Blanc Ice Wine and the Rosé of Vidal Blanc at Cask 307. He was awarded three top "Best of Ohio" awards for Reds and labrusca blends. His accomplishments in the cellar extend from Double Golds, Best in Class, Best of Ohio to numerous Gold, Silver & Bronze awards at noteworthy competitions like the San Francisco Chronicle Wine Competition, Fingerlakes International Wine Competition and our Ohio Wine Competition. His creativity and ingenuity inspired the boutique wine portfolio at Cask 307 and a number of new projects and wine styles at Debonné.
Among the highlights in his time with us, Michael traveled to the San Francisco Chronicle Wine Competition in California to represent Debonné Vineyards and pour our Double Gold-winning Unoaked Chardonnay for a West Coast audience that was shocked and speechless at the quality of this OHIO Chardonnay.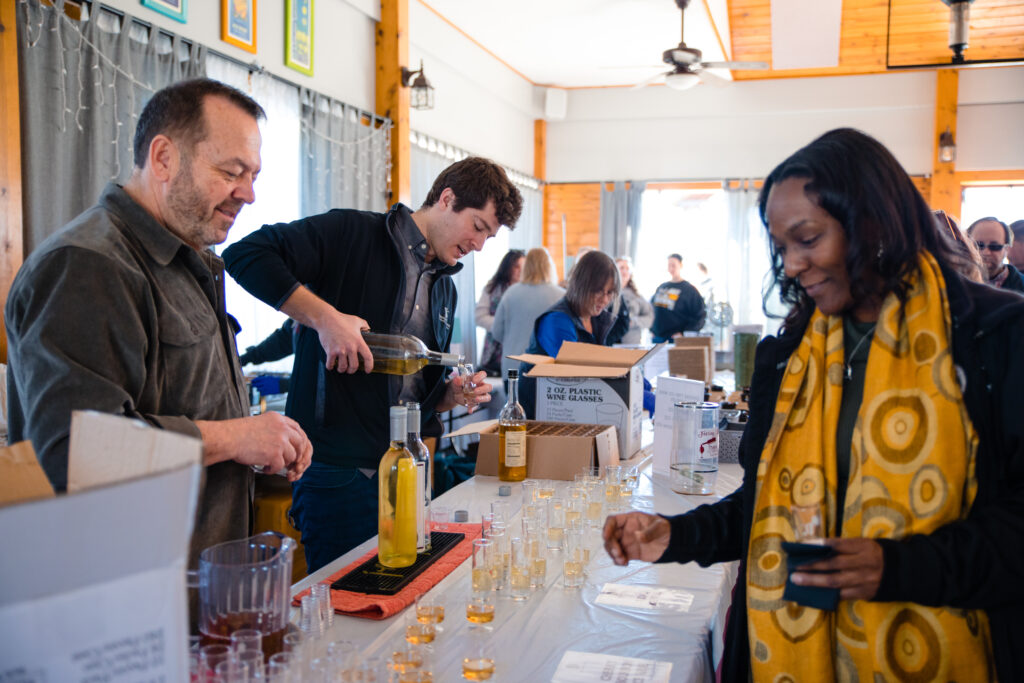 Michael traveled to Spain, Portugal, Italy and many US wine regions in his time with us, bringing back innovative ideas for our future growth. On a recent trip to Italy, he studied the appassimento process that sets apart the Italian Amarone wine. He was inspired to create his Essenza D'Amarone wine at Cask 307, securing an Italian barrel used in that process to age a blend of our estate reds.     
Michael's presence will be missed, but we are grateful and honored that he will continue to share his expertise with our winemaking team as he steps away and enjoys a well-deserved retirement. We all wish him the very best.
Mike Koller joined Michael's winemaking team in 2021. He earned a Masters Degree in Viticulture & Enology in Italy and worked with the winemaking teams at Alois Legader winery in Italy and Grandfather Vineyard in North Carolina before relocating to Northeast Ohio. We are excited and hopeful for Mike's future with the family of Debonné wines and look forward to all the contributions he will make as well. Join us in welcoming Mike Koller as our new Head Winemaker at Debonné Vineyards!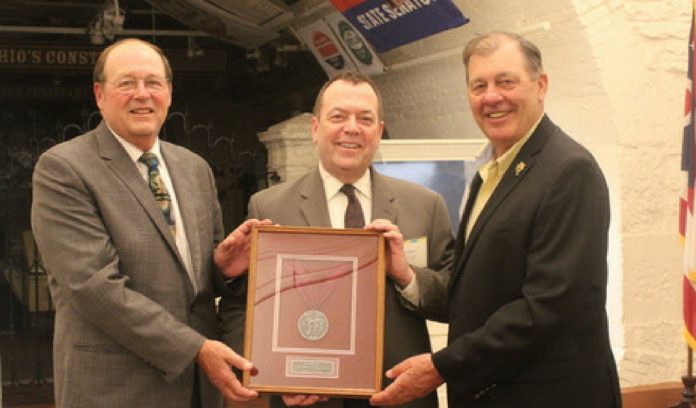 Head Winemaker Michael Harris
AWARD HIGHLIGHTS