Wine flights & individual samples are available during normal business hours. Order wine flights & samples at the Main Bar inside the winery Monday-Friday. Order flights at the Flight Terminal Tasting Bar SATURDAYS 12:00PM-7:00PM & SUNDAYS 12:00PM-5:00PM. Wine flights are $15. Individual samples are $1.50-2.00.
Choose from 9 different flight options (see below). Each tasting tray includes 6* 1oz wine samples, crackers, dark chocolate, bottled water and a 9oz stemless souvenir wine glass. Service is first-come, first served and no appointment is necessary; however, groups of 10 or more are required to schedule for capacity and staffing purposes. Flights are the perfect choice for social groups. Find a table to sit and explore your tasting tray on your own or with friends and chat while you sample.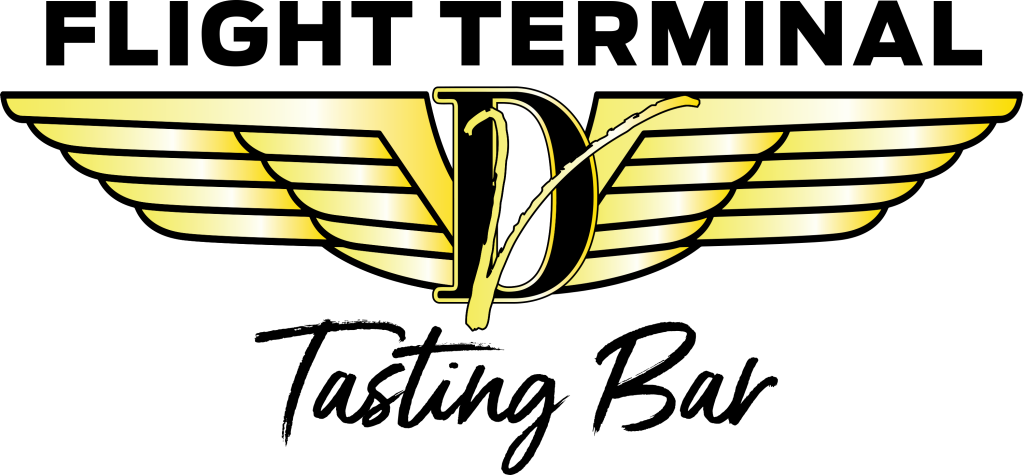 Flight 1: DRY WHITE WINES Semillon Reserve, Pinot Grigio, Sauvignon Blanc, Unoaked Chardonnay, Anniversary White, Chardonnay Reserve
Flight 2: DRY RED WINES Pinot Noir, Cab Cab, Cab Franc, Merlot, Chambourcin, Cabernet Sauvignon Reserve
Flight 3: DRY WINES Unoaked Chardonnay, Pinot Grigio, Semillon Reserve, Rosé of Pinot Noir, Cab Franc, Merlot
Flight 4: PREMIUM WINES* Chardonnay Reserve, Rosé of Pinot Noir, Cabernet Sauvignon Reserve, Cask 1022, Cask 2
Flight 5: OFF-DRY / SEMI-SWEET Riesling, River Blanc, River Blush, Classic Red, Red Blend, River Rouge
Flight 6: RIESLING Riesling, Riesling Reserve, Riesling Lot 907, Moscato-Riesling, Razzberry Riesling, Riesling Ice Wine
Flight 7: SWEET WINES Riesling Lot 907, White Catawba, Pink Catawba, River Rosé, Moscato-Riesling, River Spice
Flight 8: FRUIT WINES Razzberry Riesling, Peach Tree Grigio, Strawberry Rosé, Blueberry Noir, Mango-Peach Sangria Wine, Red Berry Sangria Wine
Flight 9: ICE WINES* (3 samples) Riesling Ice Wine, 2022 Vidal Blanc Ice Wine, Cherry-Bourbon Ice Wine (includes logo Ice Wine Cordial glass & shortbread cookies).
For a more formal tasting experience, book a Signature Tour & Tasting. Four wines are presented individually with additional information about the winery. The tasting is followed by a tour of one production area. $25 per person. Our Signature Tour & Tasting is available at 12:30PM on Saturdays.
LARGE GROUP TASTING (25+)
Several options are available for group tasting. These experiences are generally available Monday through Thursday before 2PM. This option is popular with Motorcoach Tours, social clubs, professional organizations, corporate events, etc. For groups of 25 or more, see our Large Group Packages page.