When Pittsburghers drive to Northeast Ohio, it usually means they're heading to Cleveland to visit the Rock and Roll Hall of Fame or maybe catch the Steelers playing the Browns.
But if you enjoy drinking wine and eating well while visiting vineyards, then Ohio's Grand River Valley about 45 miles east of Cleveland offers the perfect opportunity for a fun fall getaway.
The Grand River Valley is an easy two-hour drive from Pittsburgh on the Pennsylvania Turnpike and a few side routes through Ohio's Amish Country. On a recent visit, the glorious autumn colors were just reaching their peak as we arrived in the vineyards.
The key to the region's grape-growing success turns on the French idea of "terroir." The concept holds that a vineyard's climate, soils, geology, sun exposure and air circulation, combined with a winegrower's choice of grape varieties and level of work, all play a key role in the quality of wines produced.
As a sub-appellation of the larger Lake Erie American Viticulture Area, the Grand River Valley's terroir benefits from the modifying climate of Lake Erie, which lies about 7 miles to the north. The lake freezes in the winter and the resulting cold air off the lake delays the spring grape-growing season, helping to avoid frost damage to the vines and new fruit.
Later in the spring and throughout the growing season, the Grand River's deep gorge, which runs from east to west near the vineyards, sucks cold air down while leaving warmer air on top. The warm air circulates around grapevines planted on the rolling hills above the gorge. As the lake warms over the summer and into the fall, it keeps the vineyards warm and extends opportunities to ripen fruit well into October.
In 1971, winegrower Tony Debevc Jr. of Chalet Debonné Vineyards in Madison, Ohio, decided to capitalize on these conditions in the heart of the Grand River Valley. He convinced his father, Tony Sr., to launch a commercial winery with a twist. They started growing novel types of grapes on the general fruit farm that Tony Jr.'s grandfather, Anton, purchased in Madison in 1916 after immigrating from Slovenia in 1914.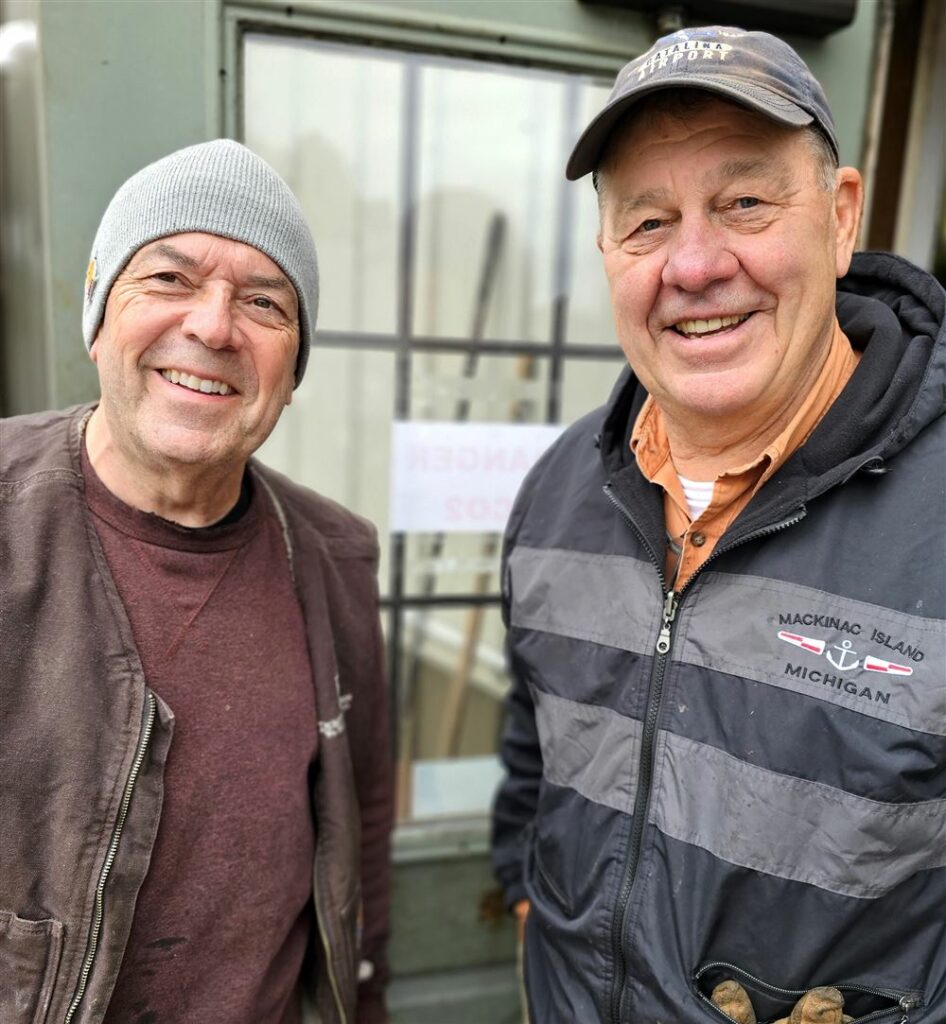 Instead of growing only American native Lambrusco grape varieties such as Concord, the Debevcs took a risk and planted some lesser known French-American hybrid varieties such as Vidal Blanc and Chambourcin. Vine nurseryman and author Philip Wagner at Boordy Vineyards in Maryland had championed French-American hybrid grapes as ideal for producing dry table wines in cold weather climates.
As American consumers' tastes slowly moderated, Chalet Debonné offered more French-hybrid dry table wines alongside popular sweeter wines. And, as cold climate winegrowing knowledge and techniques improved, Debevc added European vinifera grape vines such as Riesling, Chardonnay, Pinot Gris, Cabernet Franc and Pinot Noir. Today, Debonné cultivates over 175 acres of vines.
In 1983, Debevc led the effort to have the federal government recognize the area's unique grape growing qualities with the formal designation of the Grand River Valley AVA. Wider recognition came as Grand River Valley wines won prestigious awards in national wine competitions in San Francisco and elsewhere.
The Grand River Valley now boasts nearly a dozen wineries and over 400 acres of vineyards. All lie within a mile or two of the Grand River Valley gorge.
On a recent visit, Tony Debevc — now in his 70s — and his winemakers, Michael Harris and Mike Koller, were hard at work crushing freshly picked, red-skinned grapes. The air was redolent of ripe grapes as the fresh juice was pumped into nearby temperature-controlled stainless-steel tanks. In the winery, the distinctive aromas of fermenting grapes dominated.
"We pick the grapes in the morning and work long days during harvest," Debevc says.
He employs six full-time winery workers year-round and augments the team seasonally. Roughly a dozen part-time workers assist in hand-pruning thousands of vines from late November through April. So much for the "glamour" of grape farming.
Debevc grew up working long days on the family farm. Today, he is proud that Chalet Debonné's wines are available in over 600 retail outlets in Ohio, New York and into the Northeast. In addition to Chalet Debonné, the family owns both nearby Cask 307 Vineyards, and, along with Cindy Lindberg, Grand River Cellars.
Together with neighboring Ferrante Winery & Ristorante and Laurello Vineyards, they form a "Fab Five" of wineries making up The Winegrowers of the Grand River Valley. In addition to producing quality wines across a range of grape varieties, each winery offers delicious food and plenty of fun events.
For Pittsburghers, Grand River Valley wineries offer a cost-effective and convenient way to enjoy quality wines. Here are a few to try: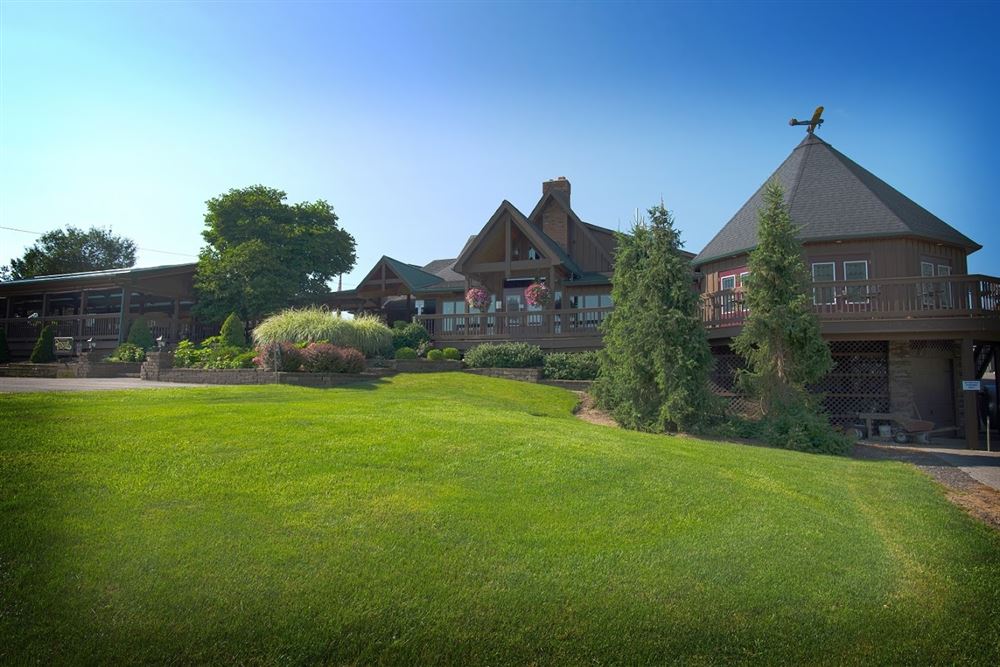 Loretta Todd, the winery's manager of business and retail development, presents wines in beautiful tasting rooms featuring vaulted ceilings. On one wall is a photo of "The Chairman," Tony Debevc Sr., who passed away in 2010.
Todd first recommends what she calls the "Farmer's Chardonnay," Debonne's 2021 Chardonnay "Unoaked," Grand River Valley ($22). Made with estate-grown fruit and finished in stainless-steel tanks rather than wooden barrels, this wine offers vibrant citrus and peach aromas opening to zesty, fresh flavors of Granny Smith apples and citrus with a touch of creaminess from partial malolactic fermentation. It finishes fruity but dry, like a fine French Chablis, and it's easy to see why prior vintages earned Double Gold Medals in national competitions.
Todd suggests the 2021 Riesling, Grand River Valley ($21) as "a bridge to dry wines." It has just a tad of sweetness with 1% residual sugar and fresh grapefruit and tangerine aromas. Juicy grapefruit, lime and apple flavors balance with vibrant acidity for a soft, fruity finish. This wine is a good pick to serve with Thanksgiving turkey, gravy and cranberry sauce.
For a tasty red, the 2020 Chambourcin, Grand River Valley ($21) offers a lovely ruby color unfolding ripe black cherries with light smoky, earthy notes. On the palate, bright, juicy red fruit balances with excellent acidity and soft, smooth tannins from aging in a combination of American and Hungarian oak barrels. At only 12% alcohol by volume, this wine makes for easy drinking with beef dishes.
Finally, don't miss the 2022 Vidal Blanc "Ice Wine," Grand River Valley ($40), which sells out quickly.
"We actually have more customers for the wine from Pittsburgh than Erie," says Todd.
Using hand-harvested bunches that are naturally frozen in temperatures of 17 degrees or lower for at least 72 hours, the grapes are immediately pressed to yield a sweet, viscous juice called the "Nectar of the Gods." The final wine has low alcohol by volume and 18.5% residual sugar. Even so, the fruit's natural acidity creates an amazing balance and avoids cloying sweetness. Aromas and flavors of ripe tangerines and honey carry through the delightful finish.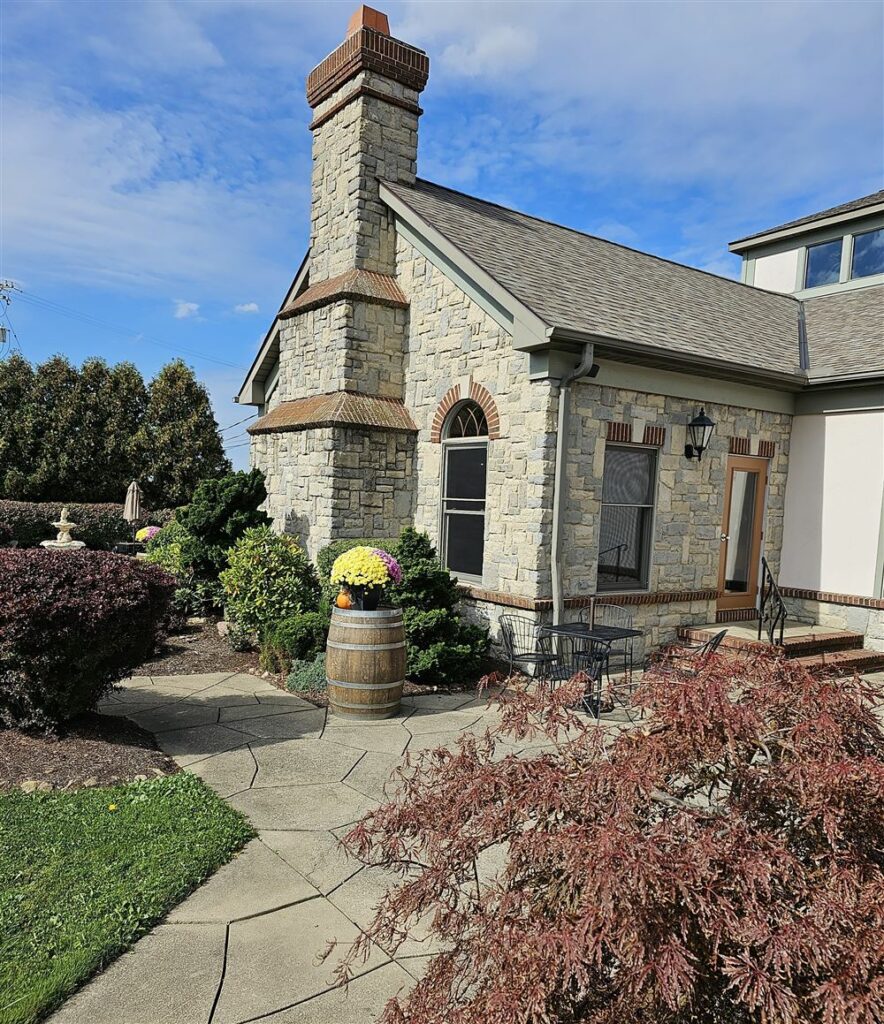 Third-generation winegrower Nick Ferrante says his grandparents, Anna and Nicholas, opened a neighborhood winery in Cleveland in 1937.
"It was kind of like a men's group that made wines mainly from Concord grapes," he recalls.
In 1970s and '80s, Ferrante's father and uncle built a commercial winery on the family's farm near the Grand River. He learned by doing and observing.
"I am pretty much self-taught, although I took grape growing and wine courses over the years at the Cornell University Extension programs," Ferrante says. "Mainly though, it has been trial and error and learning a lot from other winemakers."
After a devastating fire, the family rebuilt in 1992. Today, Ferrante Winery occupies gorgeous stone buildings with beautiful outdoor and indoor tasting spaces. There is also a full restaurant managed by Nick's sisters that specializes in creative Italian cuisine. It was full for lunch on a recent Wednesday afternoon.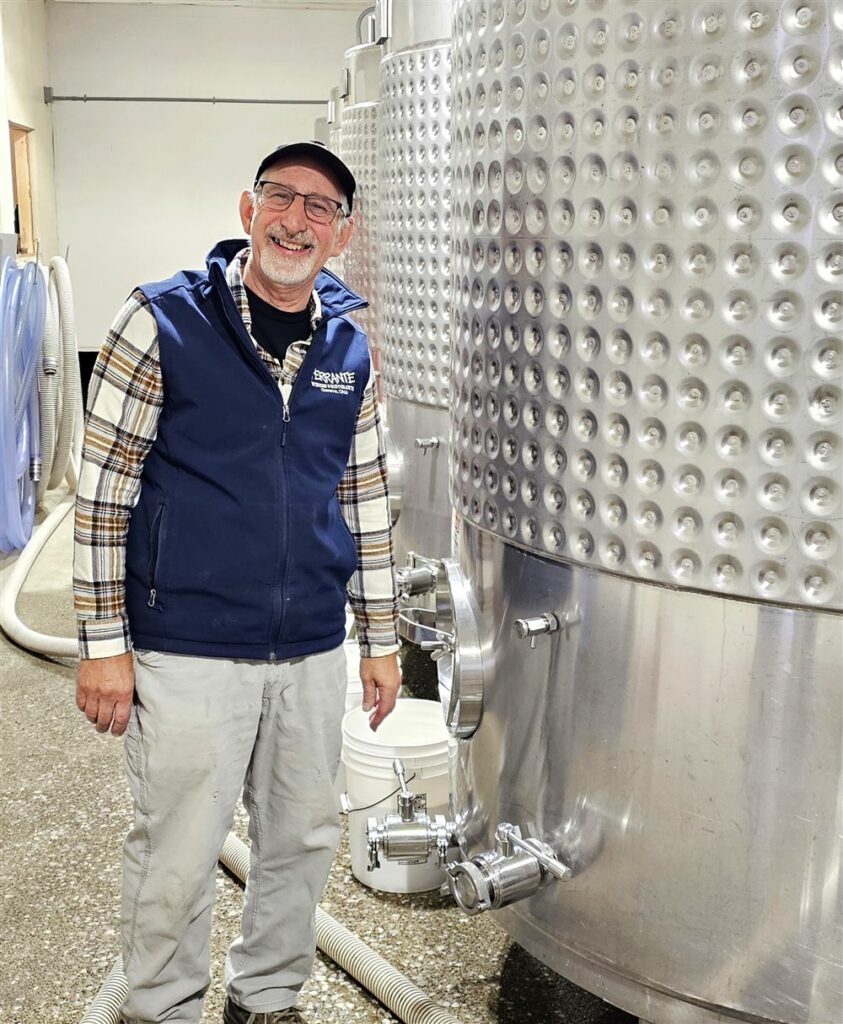 Ferrante and his brother, along with six full-time winery workers, cultivate 50 acres with a full range of Native American grapes, French-American hybrids and European varieties. Despite the proximity of the Grand River Valley and Lake Erie, Ferrante notes there are still many challenges.
"It's not easy growing grapes here, because it can be cold and wet during the growing season," he says. "We have to adapt depending on the maturity of the grapes. Having a dry September helps, but sometimes we let the grapes hang until they can't hang anymore."
Ferrante's 2021 Reserve Chardonnay, Grand River Valley ($21.99) is barrel fermented in a temperature-controlled trailer, then aged in barrels for added complexity. Ferrante picks what he deems the best barrels to bottle.
This 13% alcohol wine opens with apple and peach aromas with a touch of spicy oak. On the palate, juicy apple, citrus and peach flavors balance with excellent acidity and subtle creaminess. It's full-bodied, fresh and long in the finish — an excellent choice for Thanksgiving.
The N.V. Dry Rosé of Pinot Noir, Grand River Valley ($16.99) is among the best wines I tasted on this trip. It originated, according to Ferrante, when a difficult vintage with underripe fruit forced him to adapt. Now, it's one of the winery's best-selling dry wines.
Ferrante lets the grapes spend only six hours on the skins before pressing. This preserves freshness and creates a fabulous deep salmon red color. On the nose, enticing aromas of bright red cherries and raspberries dominate. On the palate, more ripe raspberry fruit balances with terrific freshness and a crisp, refreshing finish that is completely dry and only 12.5% alcohol by volume. A great selection with end of year holiday celebrations.
Ferrante's 2020 Cabernet Franc "Signature Series," Grand River Valley ($23.99) illustrates again a cerebral, careful approach to the hard work of grape growing and winemaking.
"The key is pulling leaves with Cabernet Franc during ripening. It needs full sunlight to avoid excessive green flavors," Ferrante says. "We also pay close attention to the pH in the finished wine. The lower the pH, the less sulfur needed. We only add sulfur as needed."
Lower sulfur preserves freshness, and this wine indeed has terrific freshness. The nose offers aromas of bell pepper, ripe red fruit and currants with notes of brown spices. Ripe, fresh fruit on the palate balances with medium body and fine tannins. The wine was a winner of "Best of Class" at Dan Berger's International Wine Competition.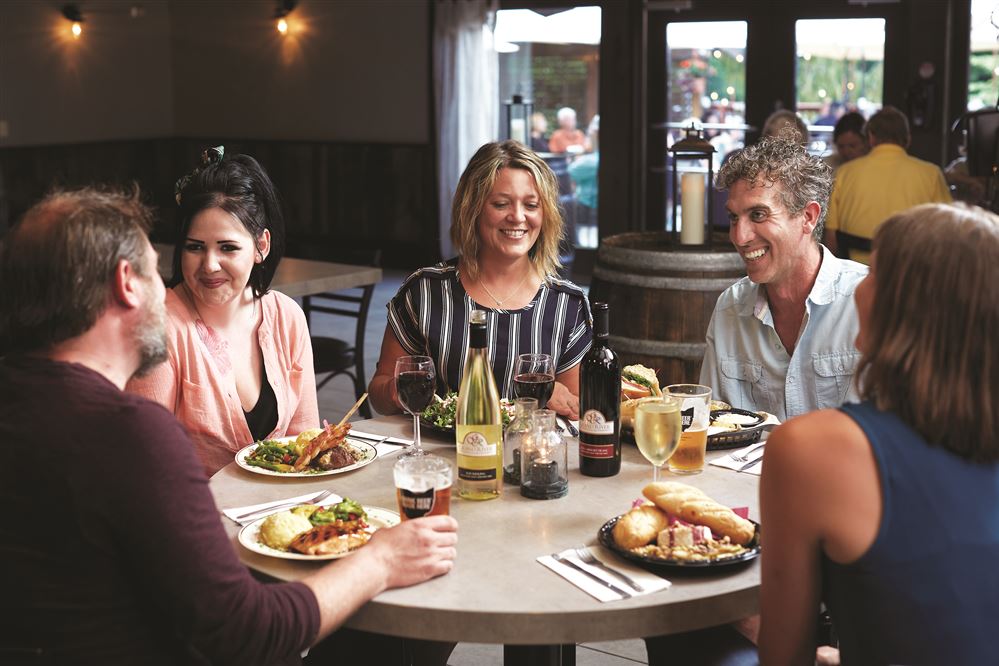 Grand River Cellars Winery & Restaurant
5750 S. Madison Road, Madison; grandrivercellars.com
Cindy Lindberg, co-owner of Grand River Cellars Winery and Restaurant, grew up working part-time at local wineries. As an adult, her profession focused on marketing, including the founding of a local farmer's market. When the time came to relaunch Grand River Cellars as an owner, she combined her experiences to energize the winery by giving customers reasons to visit besides tasting the wines.
"We try to make the experience fun with a variety of events, good food made from local produce and distinctive wines," she says. "We work hard on ways to give people reasons to visit."
For example, Grand River Cellars has a full bar featuring craft cocktails. The winery also offers spaghetti and meatball dinners every Thursday and Sunday for only $8 per person and the pot roast tacos make a delicious lunchtime meal. Every year, the winery sponsors a clam bake, and on Sundays, they sponsor Browns game day festivities.
Even so, Lindberg says she has always enjoyed watching the Steelers. "We even occasionally offer a Pittsburgh 'Yinzer' hotdog with pierogies on it," she says.
Diners can eat inside in the spacious, comfortable dining room or outside on several lovely terraces with bubbling fountains and tables under umbrellas.
As for the wines, start with the 2022 Riesling, Grand River Valley ($13.93), a tasty wine with peach and citrus fruit and just a touch off dry with 1.5% residual sugar. It reminds me of a beautifully balanced German Kabinett Riesling from the Mosel Valley.
Lindberg says a dessert wine, the 2020 Vidal Blanc "Ice Wine," Grand River Valley ($34.99) was made from grapes hand-picked in sub-freezing temperatures in the middle of a blizzard. "The picking is fun, but only for the first 30 minutes," she jokes.
The wine has a deep golden color and aromas of pineapple, apricot and citrus. The palate is rich and lush with fruit and sweetness — 19.5% residual sugar. But its ample acidity adds balance and freshness.
Grand River Cellars' 2020 "Cask 1023," Grand River Valley ($34.99) is a delicious Bordeaux-style dry red made from Merlot, Cabernet Sauvignon and Cabernet Franc grapes. The wine, which is aged in a 540-gallon Hungarian oak cask, opens with black cherry, black pepper and smoky aromas. Juicy red fruit with medium body follows, leading to fine tannins and an elegant, long finish. While delicious now, this wine could improve and mellow out with years of cellar aging.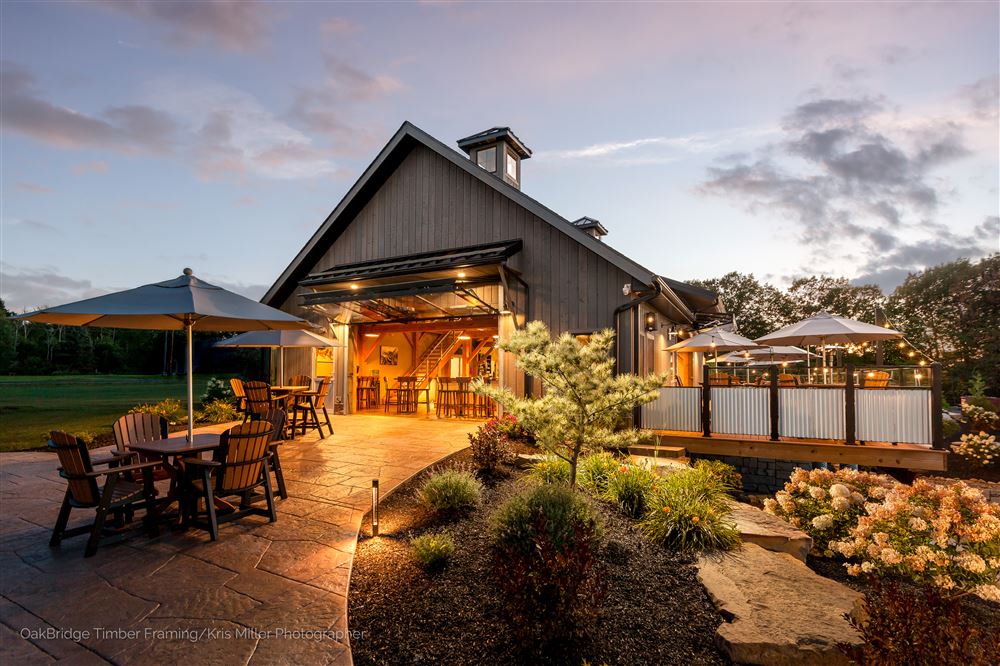 https://www.daveswinecellar.comTony Debevc Jr. and his wife, Beth, opened Cask 307 Winery in 2019 with the idea of highlighting small batch wines showcasing Grand River Valley's terroir. Having survived the pandemic, the winery now attracts customers with a laid-back, relaxed environment in a gorgeous setting.
The winery is housed in a magnificent timber-frame building with airplane hangar doors that are raised in good weather. The outside terrace features tables with umbrellas overlooking a beautiful wildflower meadow. Landscaping includes Chambourcin vines which, on a recent visit, held pendulous red-skinned grapes ready for harvest.
Wine tastings come in flights of four pours of 2 ounces each. Guests also receive a wine glass with the Cask 307 logo. After the tasting flight, guests can order full glasses of wine and Cask 307's delectable flatbread pizzas. They also have an award-winning charcuterie board served with its chef's signature pickle pepper aioli.
"Our chef likes to be creative and do a lot with our little kitchen," says general manager Donna List.
The wines include the tasty Fumé Blanc, Grand River Valley ($25), which offers zesty, fresh aromas of grapefruit and grassy with just a touch of smoky oak. On the palate, flavors of lemongrass, quince and grapefruit lead to crisp, dry finish. This is a versatile, food-friendly wine.
On tap at the bar are craft beers from Double Wing Brewing Co., the brainchild of Tony Debevc Jr.
Grand River Valley "Turkey Trot Festival" and other activities
Visitors to the region can buy a package that includes a one-night hotel stay for two at the Holiday Inn Express in Madison, which provides wine shuttle transportation to the five participating wineries. Then there's the Turkey Trot Festival Tasting Ticket, which includes wine samples paired with the appetizers or dessert as well as a $15 food voucher.
Guests can enjoy not only Grand River Valley wines but other fun activities such as enjoying nearby Amish restaurants, touring the area's many covered bridges and discovering locally produced maple syrup.
Dave DeSimone is a certified French Wine Scholar who has been writing about wine, food and travel for over thirty years both in Pittsburgh and for publications including the Circle of Wine Writers Circular in England, The Wine Enthusiast magazine and Glass of Bubbly online. He also has conducted wine and gastronomic tours. For more information see his website, www.daveswinecellar.com.
First Published November 1, 2023, 5:30am
Re-published with permission. Copywrite Post-Gazette. Click here for
ORIGINAL ARTICLE